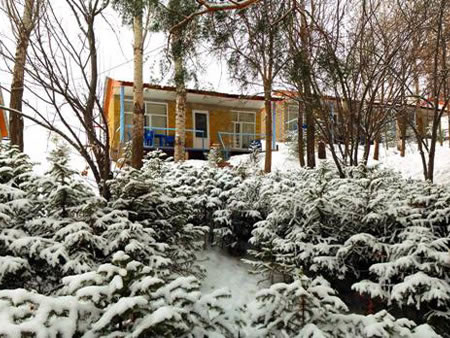 I hope you guys do not mind another blog about ski bases, since we stil have a chance to enjoy winter sports. So, today's theme will be Orlovka ski resort!
This ski base is also located in the territory of Chuy region, very close to Bishkek city. Just drive about ninety km from the capital and there you are – in one of the greatest ski resorts of the country!
Orlovka is one of those destinations, where the visitors, starting from the skiing fans up to the professional skiers can have as much fun as they wish! No matter who they come with, whether it is their friends, colleagues, family members or neighbors, Orlovka can be the perfect option to spend winter days with so much joy!
There are all services necessary for having a quality time, including rentals, ski lifts, hotels and of course cafes, where you can try not only local, but also international dishes, available.